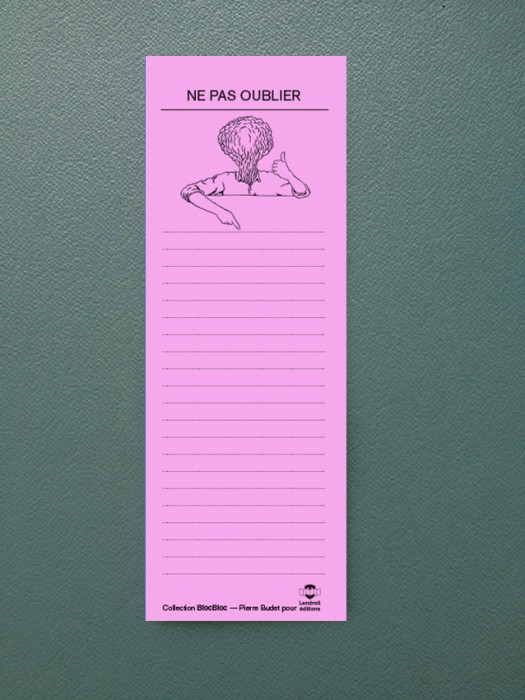 Objet / 2017
Bloc note Pierre Budet
Pierre Budet
La collection Bloc-Bloc propose de petits bloc-notes aussi futiles qu'utiles, pour prendre des notes, pour vos listes de courses, pour ne rien oublier.
Pierre Budet sait combien faire des listes fatigue votre cerveau… Mais n'est-ce pas le début d'une douce délivrance ?
Pierre Budet knows how create some lists is exhausting to our brain… But could it be the beginning of our deliverance?