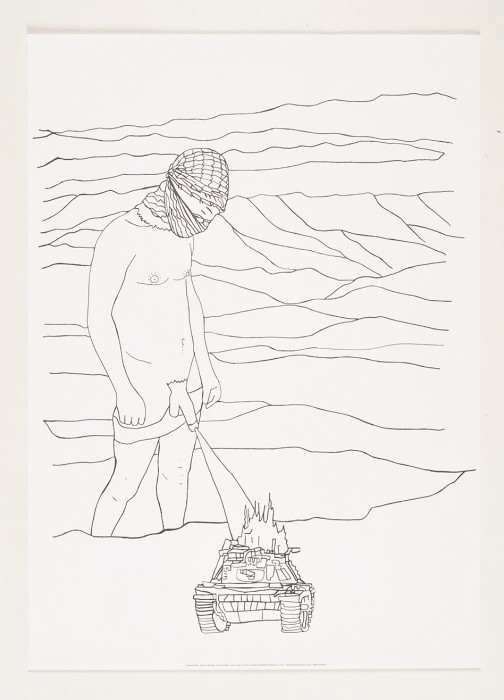 Poster / 2013
Save by the shower
Tom De Pekin
La collection Colorama est née de l'idée de « Créer des œuvres d'art à colorier », celle-ci s'adressant aussi bien aux enfants qu'aux adultes. Huit artistes ont donc participé à ce projet et proposé des approches et techniques différentes mettant en lumière la spécificité artistique de chacun.
Avec ces Colorama l'artiste laisse place à la possibilité que le processus artistique soit achever par autrui. Colorier revient alors à animer l'œuvre, à lui donner vie, à la poursuivre, cette démarche invitant donc également à repenser la couleur.
The
Colorama
collection is
coloring
artists posters for adults and
/or
children.
50 x 70 cm / 500 ex.
Offset noir
Imprimé sur munken lynx 150 g
50 x 70 cm / 500 copies
Black Offset
Printed on munken lynx 150 g
PDF :
fiche technique