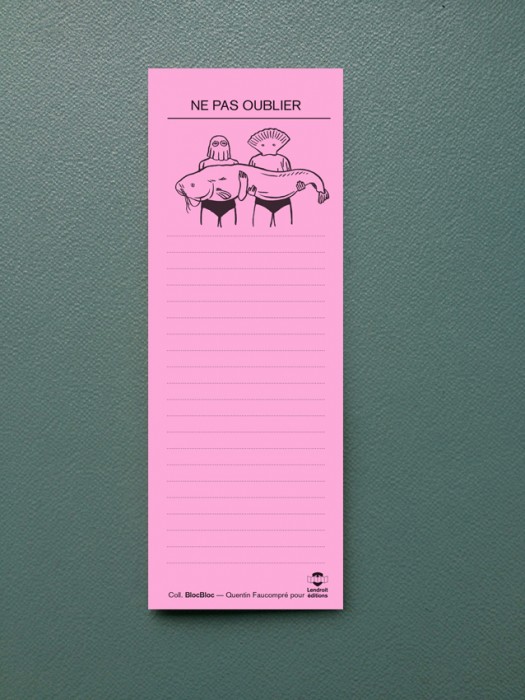 Objet / 2016
Bloc note Quentin Faucompré
Quentin Faucompré
La collection Bloc-Bloc propose de petits bloc-notes aussi futiles qu'utiles, pour prendre des notes, pour vos listes de courses, pour ne jamais, jamais rien oublier.
Quentin Faucompré nous propose de ne pas oublier les poissons ni leurs amis bien entendu.
The Bloc-Bloc collection proposes little notebooks as futile as useful, as futile useful, to take notes, for your shopping lists, to not forget anything.
Quentin Faucompré proposes us not to forget the fish and fish's friends.