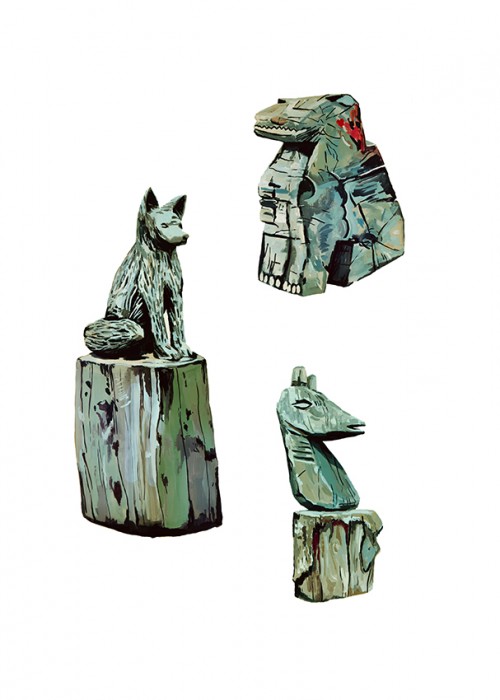 21.06.19 — 24.08.19 - Rennes - France
Nelly Monnier - Variétés françaises
Dans la continuité du projet d'Atlas des Régions Naturelles (Eric Tabuchi), les Variétés Françaises reprennent le principe des planches encyclopédiques pour dresser à la gouache un répertoire d'objets modestes mais remarquables dans leur ambition décorative, rituelle ou simplement pratique. Cet ensemble d'éléments singuliers ou industriels illustre une déclinaison populaire de l'idée du beau et de l'utile à travers la campagne française.
 Vernissage le 20 juin à 18h en présence de l'artiste,
Buffet de variétés françaises, bière fraîche et bio de notre partenaire La brasserie de l'ombre et Nescio aux platines à partir de 18h !
In the continuity of the Atlas of Natural Regions project (Eric Tabuchi), the French Varieties take up the principle of encyclopaedic plates to draw up in gouache a repertory of modest but remarkable objects in their decorative, ritual or simply practical ambition. This set of singular or industrial elements illustrates a popular declension of the idea of the beautiful and the useful throughout the French countryside. 
Preview on June 20th at 6 pm in the presence of the artist
Buffet of French varieties, fresh and organic beer from our partner La brasserie de l'ombre and Nescio at the turntables from 6 pm!