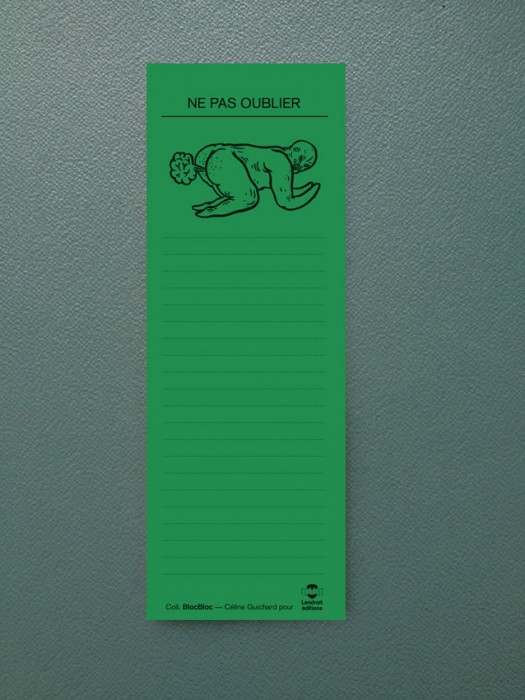 Bloc note / notepad / 2016
Bloc note Céline Guichard
Céline Guichard
ÉDITION À PRIX LIBRE
* Tarif adhérent
La collection Bloc-Bloc propose de petits bloc-notes aussi futiles qu'utiles, pour prendre des notes, pour vos listes de courses, pour ne rien oublier.
Céline Guichard est claire : n'oubliez pas les besoins élémentaires…
The Bloc-Bloc collection features small notepads as futile as useful, to take notes, to write your groceries lists, to not forget anything.
Céline Guichard makes it clear: do not forget basic needs... 
62 ex. en stock
7 x 21 cm / 40 pages / unlimited ex.
Photocopie
Imprimé sur papier couleur 80g.
Printed on 80g. color paper.
PDF :
fiche technique
Autres publications de l'auteur :
Jet Lag 46 - Ha ! Ha !