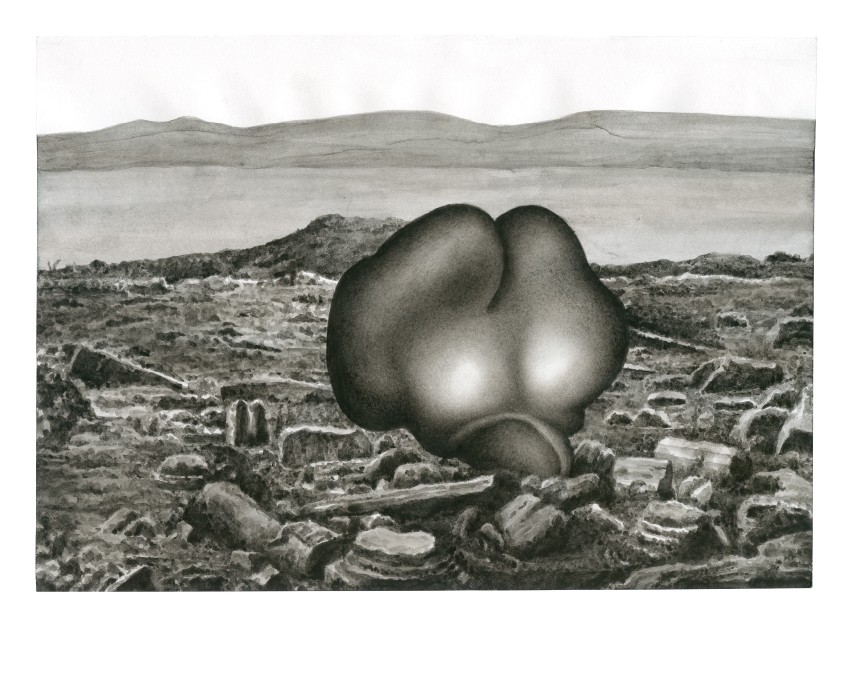 Estampes numériques / 2017
Cathedral Cavern (champignon)
Chloé Poizat
Edition signée
* Tarif adhérent
Cathedral Cavern est un ensemble de 12 dessins se voulant comme une succession de photogrammes extraits d'un film imaginaire, film se déroulant le temps d'une double éclipse. Un temps suspendu, de l'intérieur des grottes et des tombeaux jusqu'aux corps fossilisés.
Publication de cinq estampes numériques à l'occasion de l'exposition ET SI TU VEUX JE RIRAI COMME UNE CASCADE ET COMME UN INCENDIE de Chloé Poizat et Gianpaolo Pagni à Lendroit éditions du 3 mars au 29 avril 2017.
Cathedral Cavern is a set of twelve drawings designed as a series of photograms extracted from an imaginary film, taking place during a double eclipse. 
Time stands still, from inside caves and tombs to fossilised bodies. Publication composed of five digital prints made for Chloé Poizat and Gianpaolo Pagni's exhibition of the name ET SI TU VEUX JE, RIRAI COMME UNE CASCADE ET COMME UN INCENDIE at Lendroit éditions from March 3rd to April 29th, 2017.