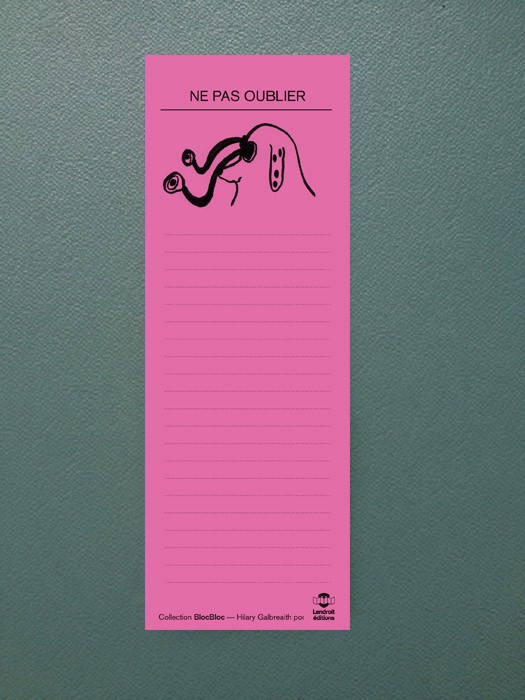 Bloc note / notepad / 2019
Bloc note Hilary Galbreaith
Hilary Galbreaith
* Tarif adhérent
La collection Bloc-Bloc propose de petits bloc-notes aussi futiles qu'utiles, pour prendre des notes, pour vos listes de courses, pour ne rien oublier.
22ème bloc note de la collection Bloc Bloc, celui de l'artiste Hilary Galbreaith, vous invite en toute simplicité à regarder les choses à votre manière…
The Bloc-Bloc collection features small notepads as futile as useful, to take notes, to write your groceries lists, to not forget anything.
The 22nd notepad of the Bloc-Bloc collection, designed by the artist Hilary Galbreaith, invites you in a simple fashion to look at things in your own way. 
73 ex. en stock
7 x 21 cm / 40 pages / 200 ex.
numérique
Impression noire sur papier popset mauve.
Printing on purple popset paper.
Autres publications de l'auteur :
The bureau