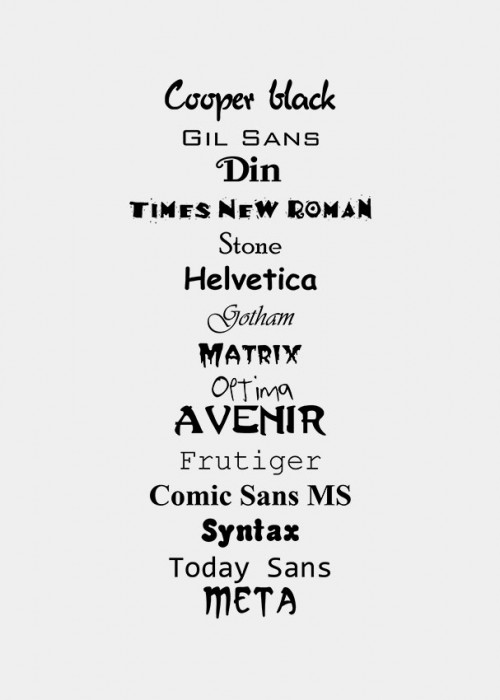 Sérigraphie - Silkscreen / 2020
Being a spy 2
Samuel Arthur
Edition signée
* Tarif adhérent
Trois sérigraphies sur lesquelles sont imprimées une liste de polices de caractère. Chacune d'entre-elles est écrite avec une autre police : l'apparence visuelle vient contredire ce que dit le mot lui-même. Ainsi, la police de caractère suisse "Helvetica" créée dans l'objectif d'atteindre l'harmonie optique la plus aboutie possible se trouve-t-elle ici imprimée en "Comic sans MS", police de caractère plus dépréciée.
Three silkscreens on which a list of font are printed. Each of them is written in another font : the visual effect comes in contradiction with the word itself. Therefore, the swiss font "Helvetica" which was created to reach the most completed harmony possible is printed in "Comic sans MS" which is a more depreciated font. 
49 ex. en stock
50 x 70 cm / 57 ex.
Numéroté - signé
Monocouche noire
Impression monocouche noire sur papier rivoli 240 gr.
50 exemplaires numérotés et signés
5 exemplaires d'artiste
2 exemplaires hors commerce
Autres publications de l'auteur :
Being a spy 3
Being a spy 1