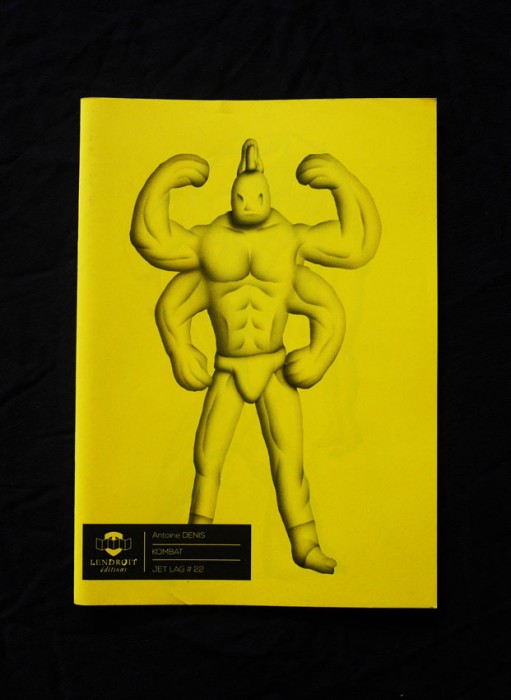 Graphzines & zines / 2013
Jet Lag 22 - Kombat
Antoine Denis
ÉDITION À PRIX LIBRE
* Tarif adhérent
Jet Lag est une collection de livres dédiés au dessin, collage, photomontage et autres expérimentations graphiques.
 Jet Lag is a collection of books dedicated to drawing, collage, photomontage and other graphic experiments.
20 ex. en stock
15 x 21 cm / 24 pages / 50 ex.
Photocopie noir
Intérieur noir
Imprimé en photocopie noir.
Conception graphique Saison 2 : Chloé Haulser
15 x 21 cm / 24 pages / 50 copies
Printed by black Copying
96 Normal 0 21 false false false FR X-NONE X-NONE /* Style Definitions */ table.MsoNormalTable {mso-style-name:"Tableau Normal"; mso-tstyle-rowband-size:0; mso-tstyle-colband-size:0; mso-style-noshow:yes; mso-style-priority:99; mso-style-parent:""; mso-padding-alt:0cm 5.4pt 0cm 5.4pt; mso-para-margin:0cm; mso-para-margin-bottom:.0001pt; mso-pagination:widow-orphan; font-size:10.0pt; font-family:"Times New Roman",serif;}
Graphic Design : Chloé Haulser
voir / look inside
PDF :
fiche technique