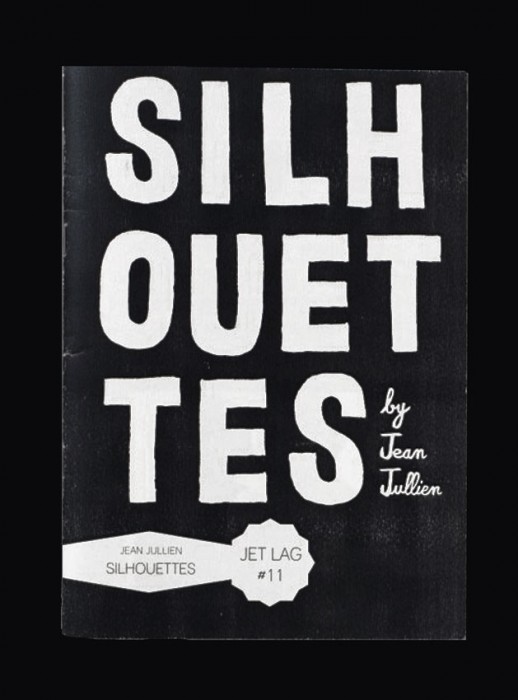 Fanzine / 2012
Jet Lag 11 - Silhouettes
Jean Jullien

épuisé • sold out
* Tarif adhérent
« Silhouettes » raconte à travers le jeu des pages en vis à vis des histoires en deux images. Sur le principe des ombres chinoises, Jean Jullien séquence de courtes scènes dont la rapidité de lecture accentue encore l'impact visuel et humoristique. Conçu comme une sorte de « Avant » / « Après », le graphisme de Jean Jullien souligne et joue avec radicalité de situations poétiques, grotesques ou dramatiques.
Jet Lag est une collection de livres dédiés au dessin, collage, photomontage et autres expérimentations graphiques.
"Silhouettes" tells two-images stories by playing with facing pages. Based on the principle of shadow puppets, Jean Jullien sequences short scenes whose reading speed accentuates the visual and humorous impact even more. Conceived as a kind of "Before" / "After", Jean Jullien's graphic design underlines and radically plays with poetic, grotesque and dramatic situations.
Jet
Lag
is
a
collection
of books
dedicated
to drawing
,
collage
,
photomontage
and
other
graphic experiments
.