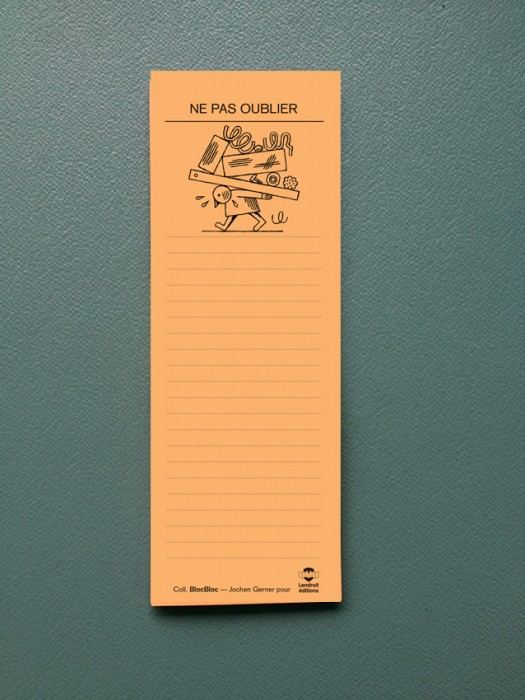 Bloc note / notepad / 2015
Bloc note Jochen Gerner
Jochen Gerner

épuisé • sold out
ÉDITION À PRIX LIBRE
* Tarif adhérent
La collection Bloc-Bloc propose de petits bloc-notes aussi futiles qu'utiles, pour prendre des notes, pour vos listes de courses, pour ne jamais, jamais rien oublier.
Jochen Gerner nous propose un début de liste de courses à porter sur les épaules…
The Bloc-Bloc collection features small notepads as futile as useful, to take notes, to write your groceries lists, to not forget anything.
Jochen Gerner suggests the beginning of a shopping list to carry on your shoulder.