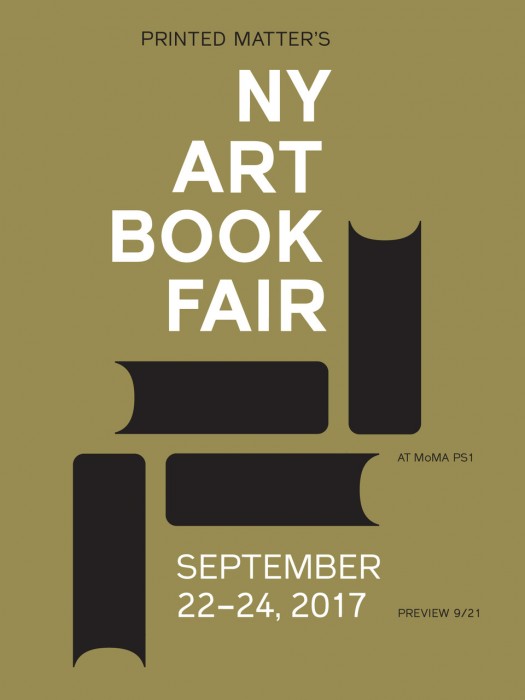 21-24.09.17 - New York - États-unis
New York Art Book Fair 2017
Printed Matter
Printed Matter, Inc. presents
THE NY ART BOOK FAIR
September 22-24, 2017
Preview: Thursday, September 21, 6-9pm
MoMA PS1
Printed Matter presents the twelfth annual NY Art Book Fair, from September 22 to 24, 2017, at MoMA PS1, Long Island City, Queens.
Free and open to the public, the NY Art Book Fair is the world's premier event for artists' books, catalogs, monographs, periodicals, and zines.
The 2017 NY Art Book Fair will featur over 370 booksellers, antiquarians, artists, institutions and independent publishers from twenty-eight countries.