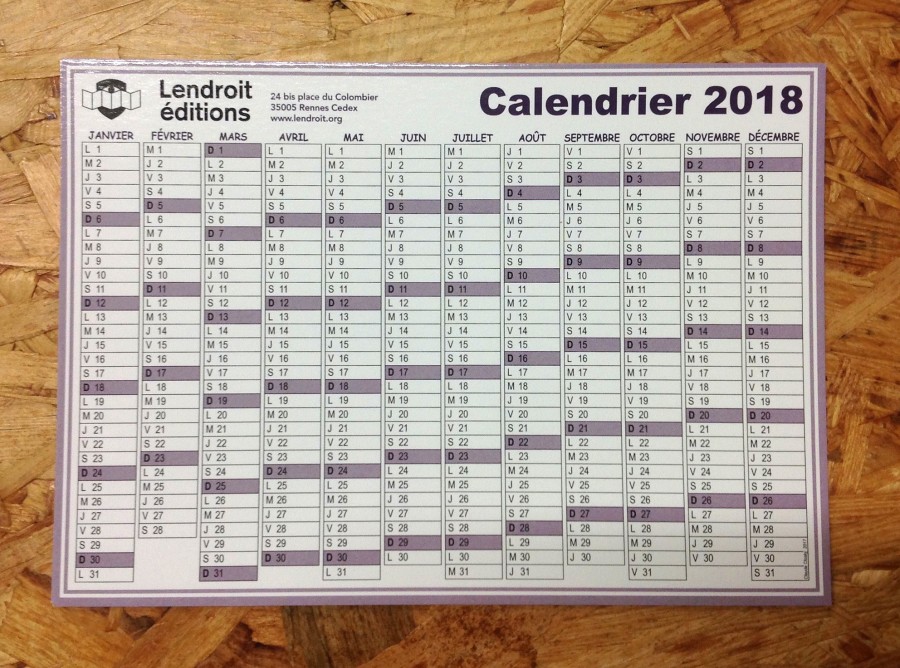 Calendrier / calendar / 2017
Calendrier 2018
Claude Closky
* Tarif adhérent
Calendrier 2018 est édité dans le cadre de l'exposition Please, save the date! présentée à Lendroit éditions du 12 janvier au 24 mars 2018.
Calendrier 2018 was published as part of the exhibition Please, save the date! presented at Lendroit editions from January 1th2 to March 24th, 2018.
299 ex. en stock
14,8 x 21 cm / 2000 ex.
Impression quadrichromie sur carte une face 280 g
Vernis UV brillant
Le Calendrier 2018 de Claude Closky est une édition gratuite, disponible à Lendroit éditions. Le coût couvre les frais d'envoi. 
Claude Closky's 2018 Calendar is a free edition, available at Lendroit éditions. The cost covers the postage. 
Autres publications de l'auteur :
Il n'est pas 15 heures
PIB - Yses